The Justice League….Tug of War Challenge at Cineworld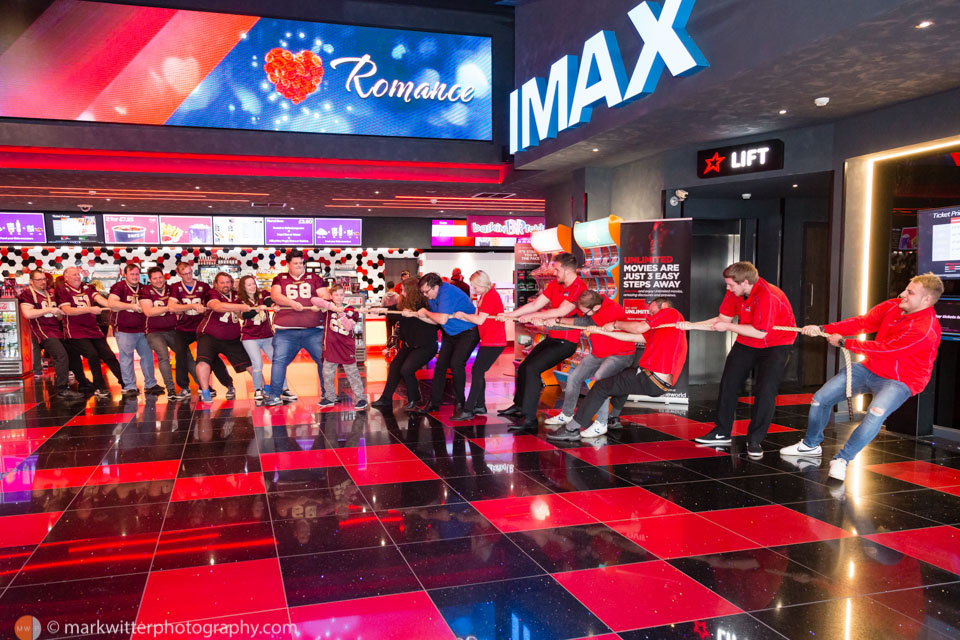 I was asked to shoot a PR photo call to celebrate the new movies Thor: Ragnarok and Justice League in IMAX, for the launch event held at Cineworld in Ipswich.

The staff of Cineworld Ipswich put their superhero attributes to the test and threw down the gauntlet to the Ipswich Cardinals American Football team, by going head to head in a Tug of War challenge at Cineworld Ipswich.
The images were used to send to local media and on Cineworld's social channels to showcase the event.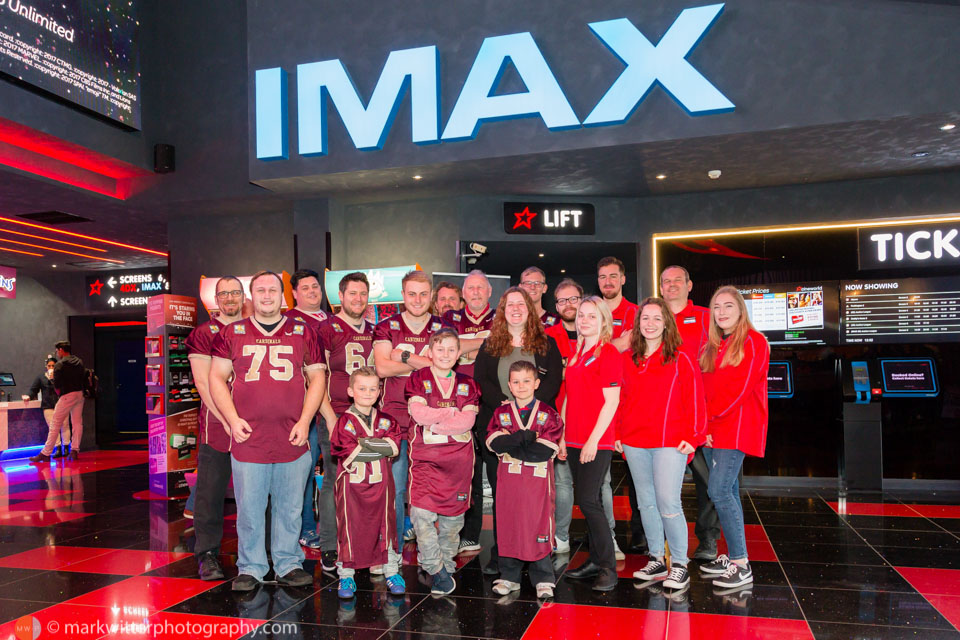 The Ipswich Cardinals are an American Football team based at Gainsborough Sports Centre in Ipswich.  They were formed in 1985  and take their name from Cardinal Wolsey, one of Ipswich's most famous sons. The term Cardinal is a play on words for some traditional American sports teams.  In America, the term refers to the Cardinal bird, but here in Ipswich the name refers to Cardinal Wolsey!
The Ipswich Cineworld Staff lined up against the Ipswich Cardinals American football team in this fun filled photo call in the foyer of Cineworld Ipswich.  Cinema goers cheered the teams on as they tested their superhuman skills and strength against each other ahead if the launch on the Justice league in Imax at the Cinema…. after a tough session of tug of war, a draw was declared with each team having given their all in the competition.
The  Justice League is a 2017 American superhero film based on the DC Comics superhero team of the same name, distributed by Warner Bros. Pictures. It is the fifth installment in the DC Extended Universe (DCEU). Fueled by his restored faith in humanity and inspired by Superman's selfless act, Bruce Wayne enlists the help of his newfound ally, Diana Prince, to face an even greater enemy. Together, Batman and Wonder Woman work quickly to find and recruit a team of metahumans to stand against this newly awakened threat.
Share this:


0

0

0


0