Stunning images of 7 Spot Ladybirds in early Spring
The images of these 7 spot Ladybirds in this portfolio are just a small selection of images taken from our main Ladybird Collection. To view the complete Ladybird Collection or to purchase any of these images please click here to visit our main Ladybird Gallery.  Digital downloads and prints can only be purchased from our Main Galleries.
To see all our images from our photo-shoots around the world click here to visit our Main Galleries where you can view and purchase images and prints for personal or commercial use.
Click to like these photos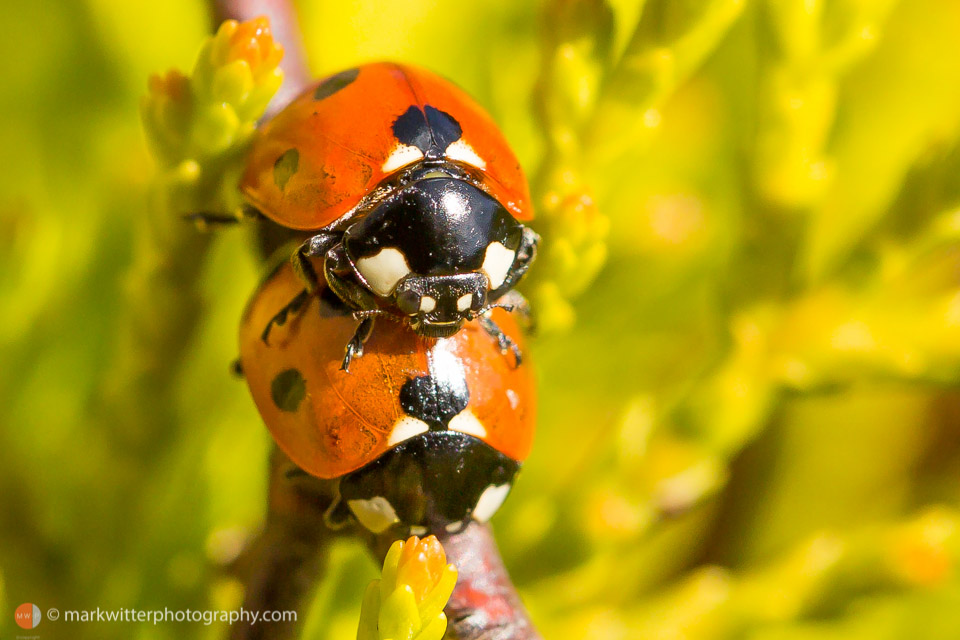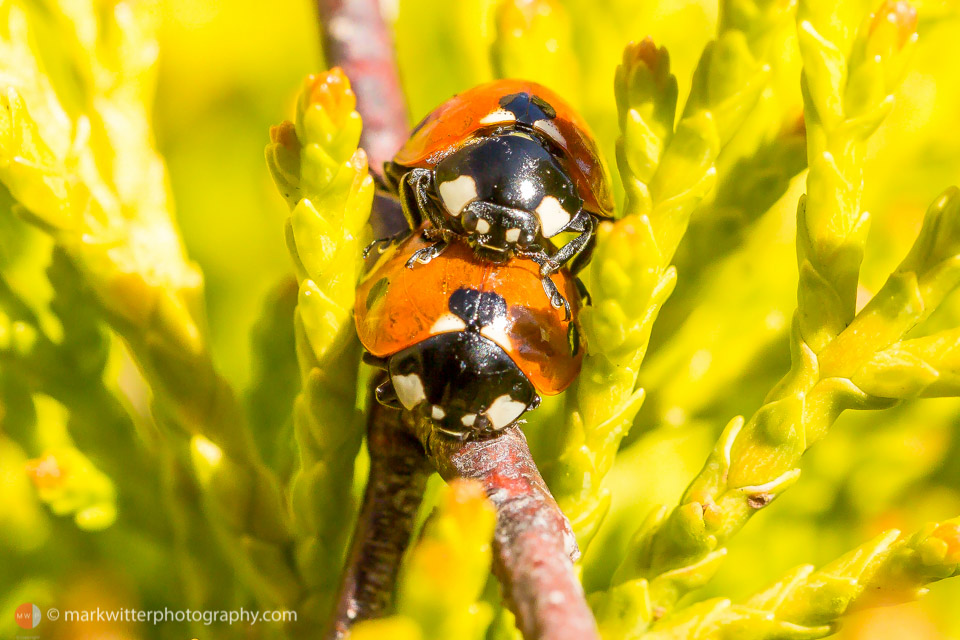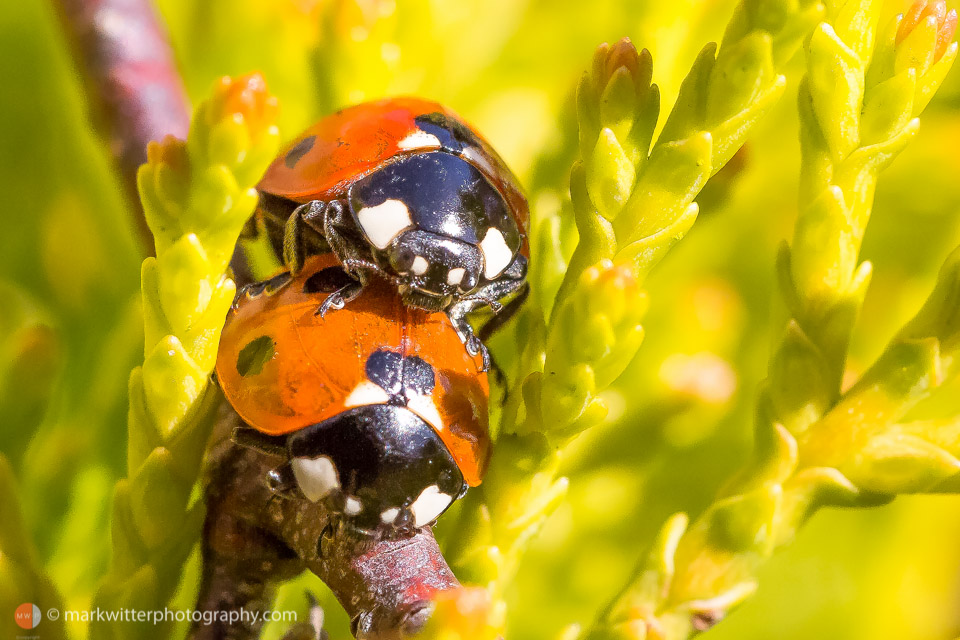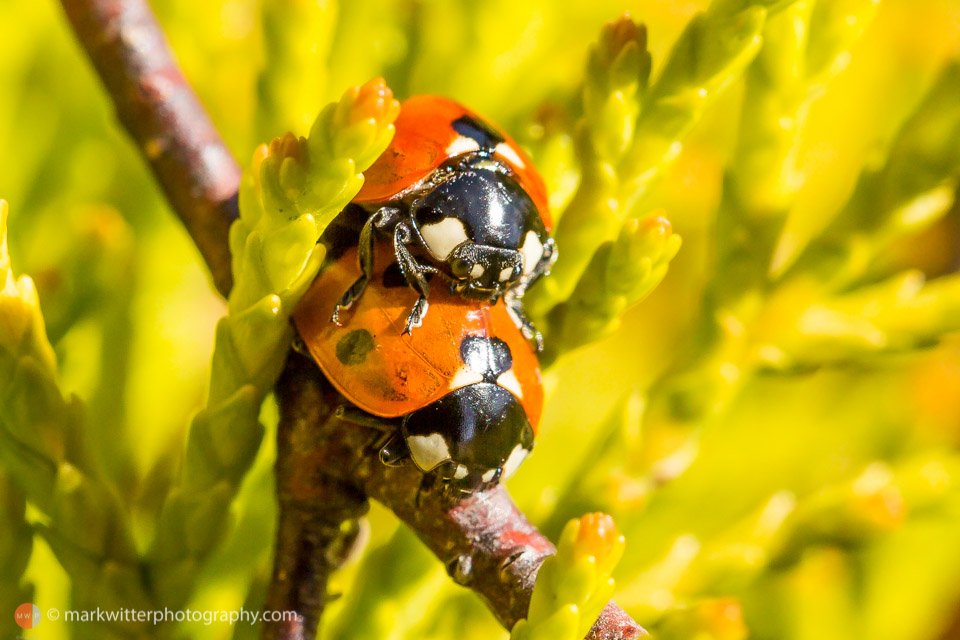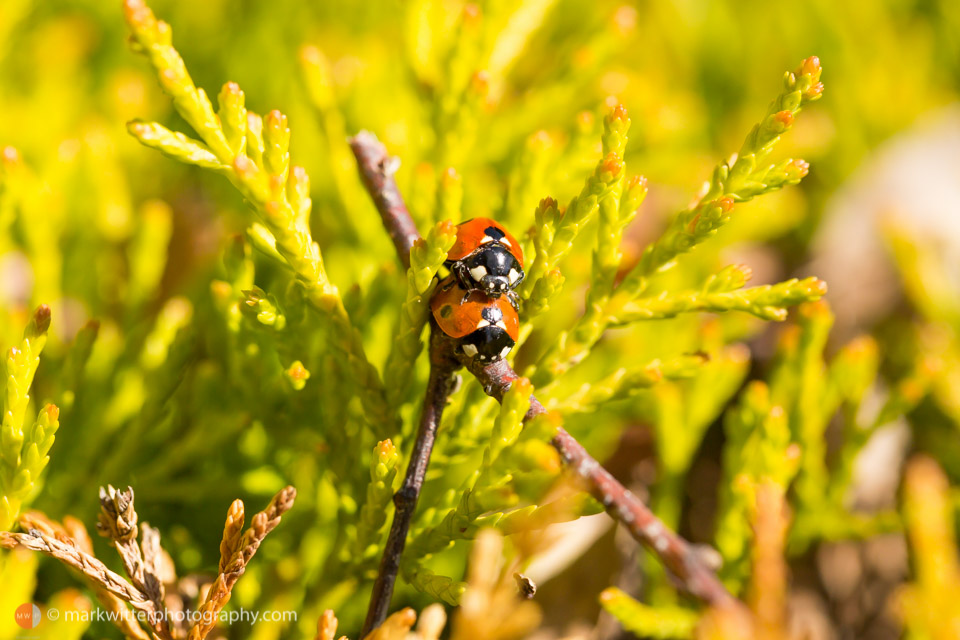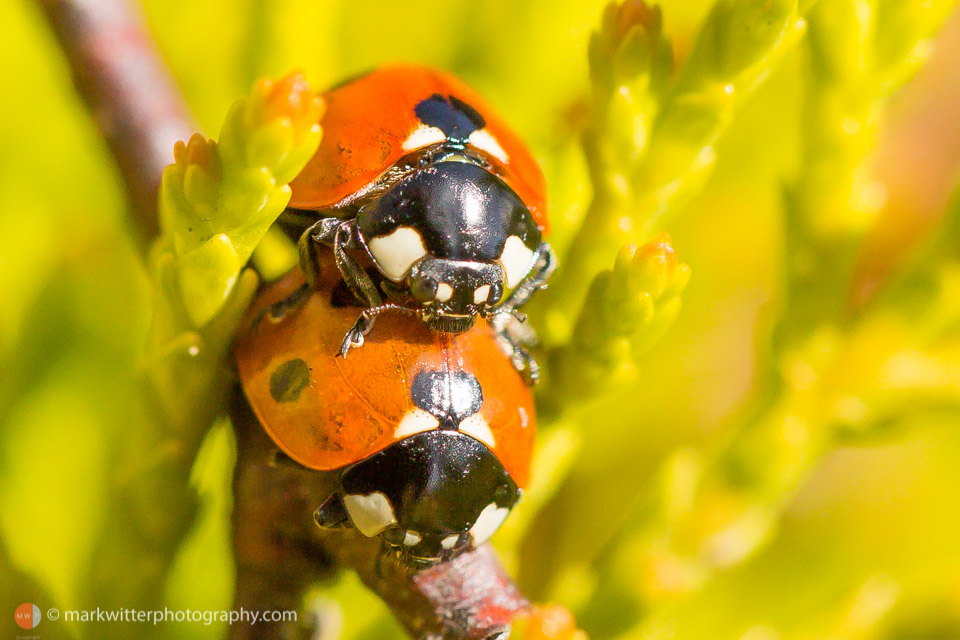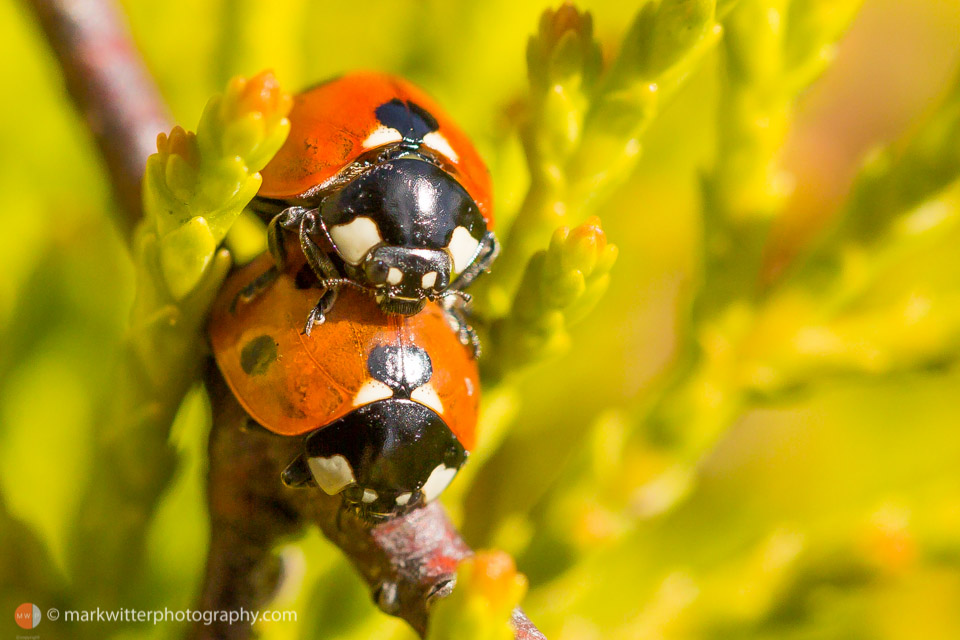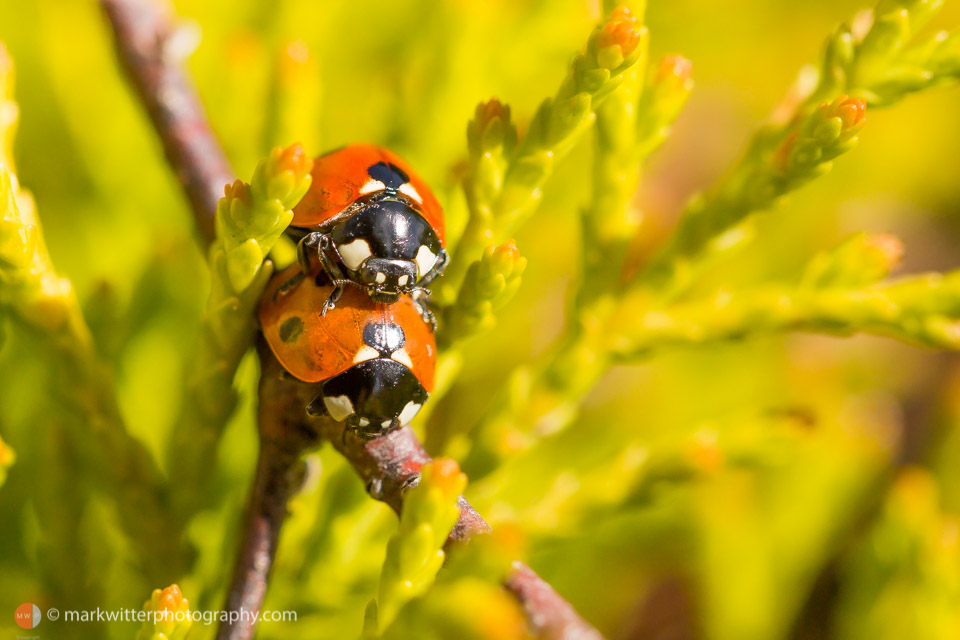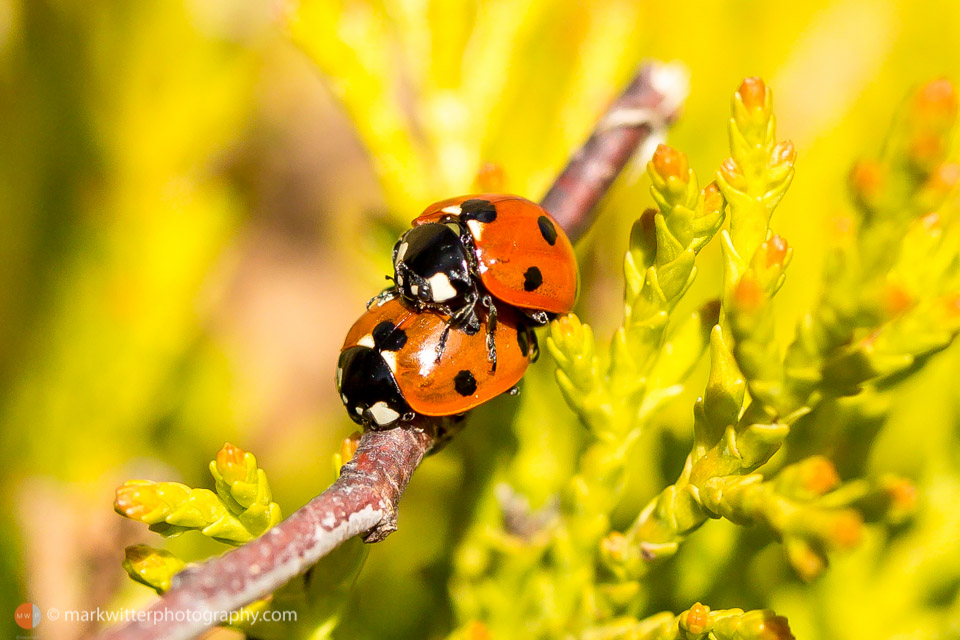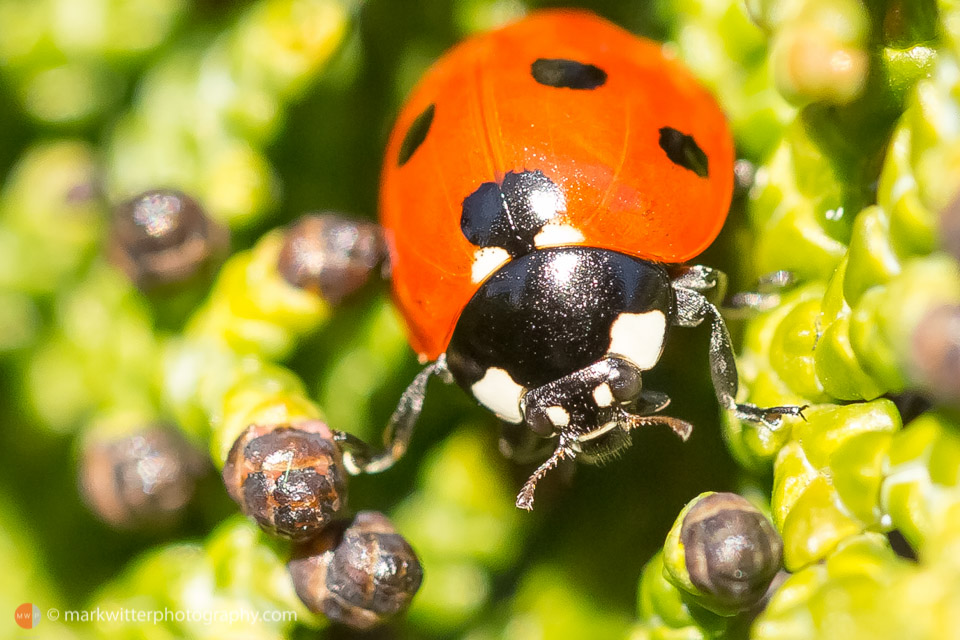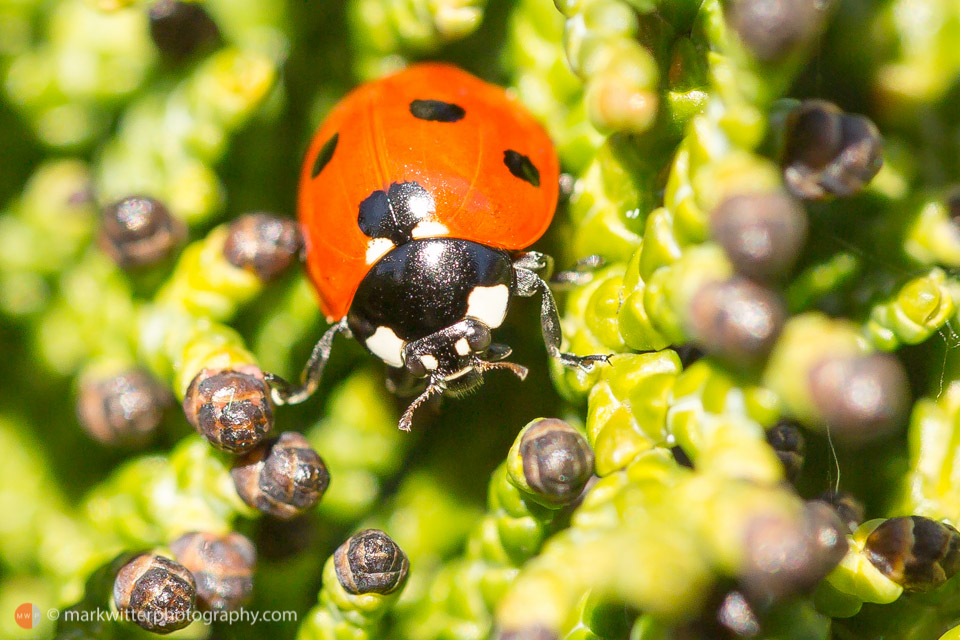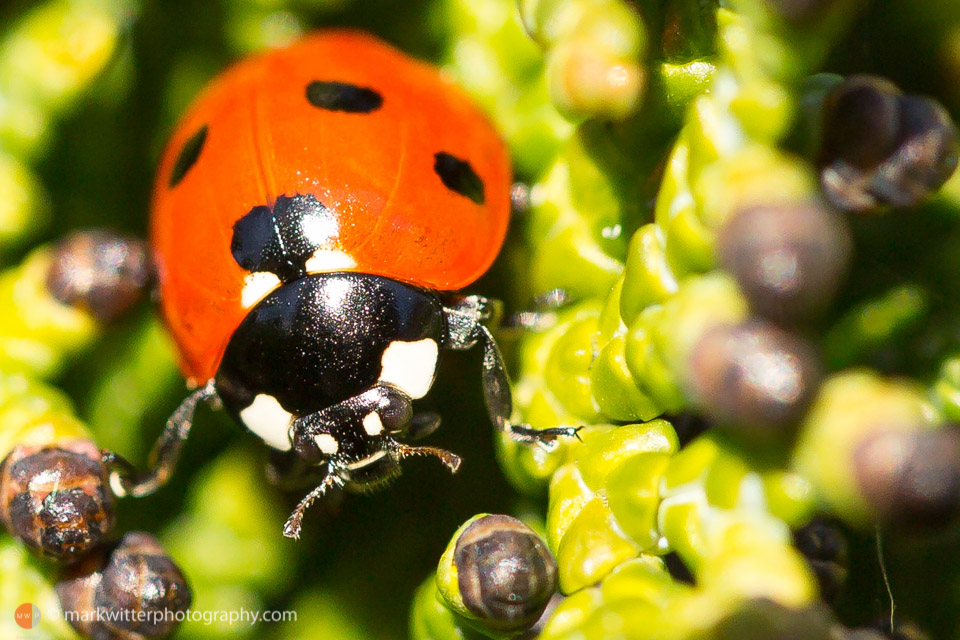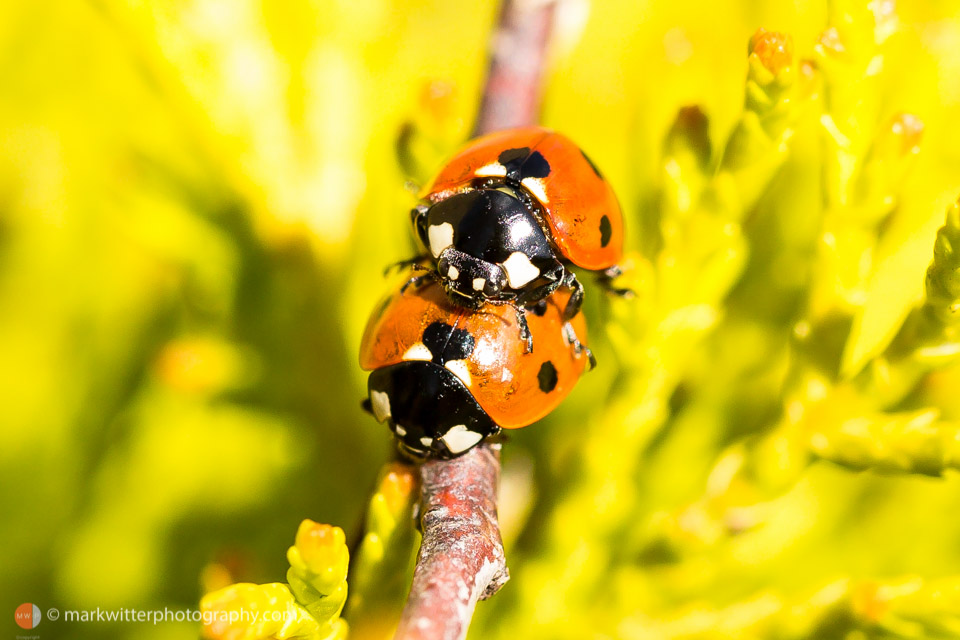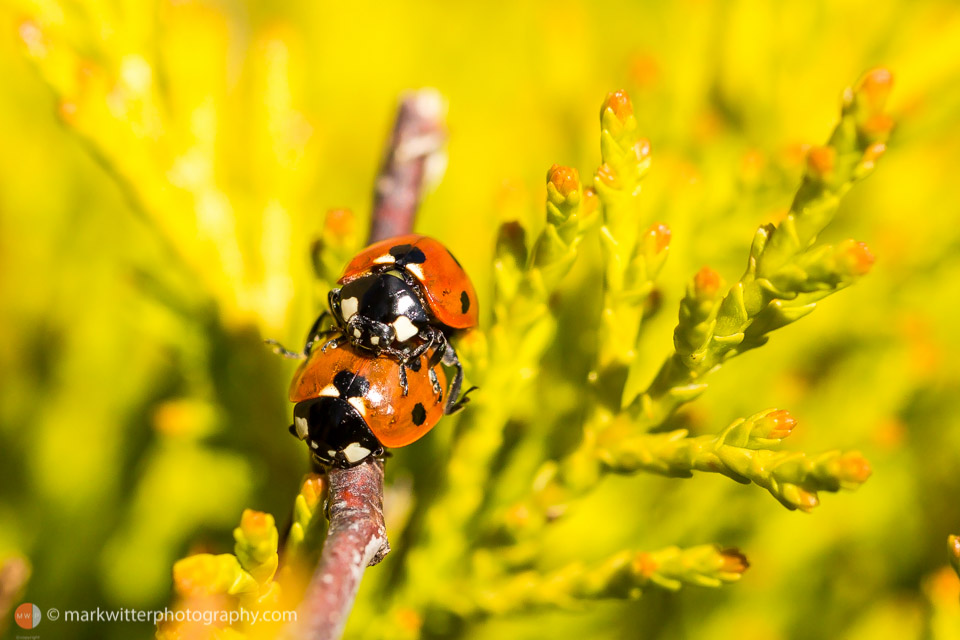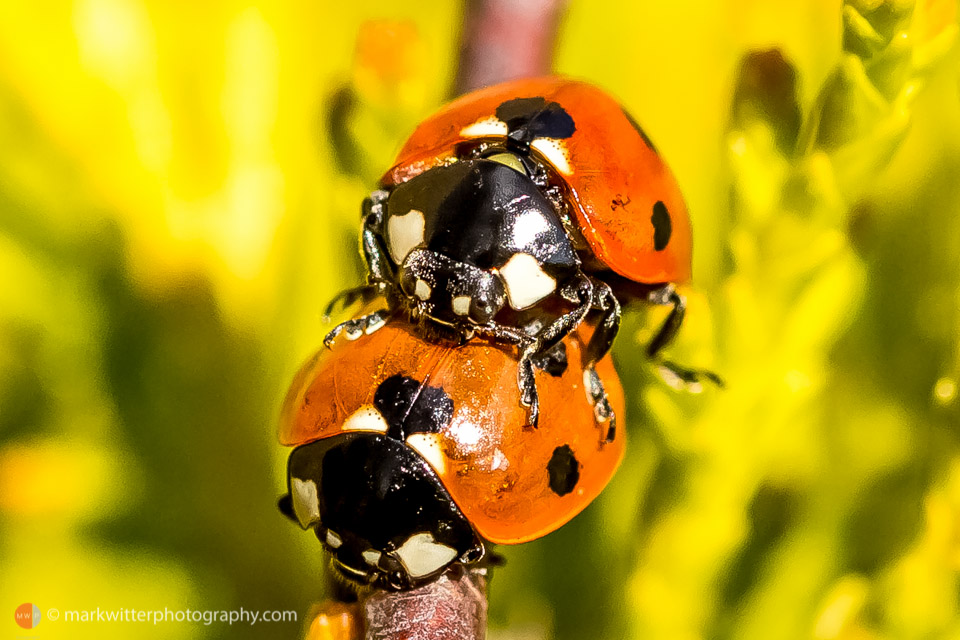 Click to like these photos
These photographs were taken in the back garden of my house on a glorious day over the Easter Bank Holiday weekend in March.
I don't usually stop to see what is going on in my garden, but on this occasion there was a group of about 20 Ladybirds looking for a mate in different parts of a leylandii tree that attracted my attention.  As some of the pictures show, several pairs of these 7 Spot Ladybirds were successful in finding a mate. Very shortly after taking the first few images they disappeared, so I was very lucky to capture them.
According to the Ladybird Survey, Ladybirds belong to the scientific family Coccinellidae. In Britain, some 46 species belong to this family, although only 26 of these are recognisably ladybirds.  The 7 Spot Ladybird in these photographs is a native British Ladybird, but it is under threat from an invasion of the Harlequin Ladybird.
The Harlequin Ladybird was introduced to North America in 1988, where it is now the most widespread ladybird species on the continent. It has already invaded much of northwestern Europe, and arrived in Britain in summer 2004.
All images are copyright. All rights reserved.
Why not use our photos as your screen saver or as wall art for your home, or in your advertising, marketing, PR, on your website or in your personal or business projects? Visit our galleries to view all our photos, buy and download digital images or order professional quality prints delivered directly to your door for your personal or business use. Click here to visit our galleries.
If you know the value of great photography and are looking a professional photographer for your events, commercial, business or personal needs then call now on 07738 558 934 or fill out the contact form.
Share this:


0

0

0


0