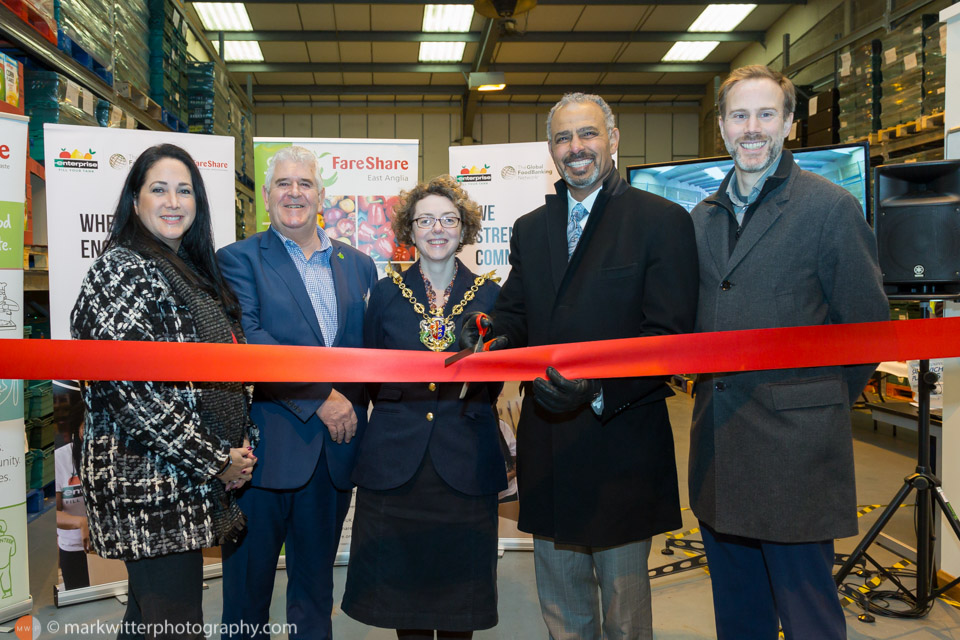 FareShare East Anglia Regional Centre opened by Ipswich Mayor and Enterprise Rent-A-Car Corporate VP.
Ipswich Mayor Sarah Barber and Enterprise Rent-A-Car VP Khaled Shahbo cut the red ribbon to celebrate the opening of the FareShare East Anglia Regional Centre in Ipswich.

Other VIP's attending the launch event ceremony included Anthony Kitchen, Director of Network Programs for the Global FoodBanking Network, Janene Surfield, General Manager, East Midlands, Enterprise Rent-A-Car and Michael Barrett, East Anglia Development Manager for Fareshare.
Fareshare is the the UK's largest charity fighting hunger and food waste. They distribute good food that would otherwise go to waste to frontline charities and community groups supporting vulnerable people.
There are currently 20 Fareshare Regional Centres operating across the UK, and the FareShare East Anglia Regional Centre is the next to open! The opening of the new warehouse based in Ipswich will enable FareShare to support organisations in East Anglia and tap into vast quantities of surplus food available in the region.
FareShare believes that no good food should go to waste. They distribute fresh in date and good to eat surplus from the food industry, which would otherwise go to waste. Last year they managed 13,552 tonnes of food reaching 1,300 towns and cities through their 20 Regional Centres, which can be found from Aberdeen to Brighton.
Last year they redistributed enough food for 28.6 million meals. But it's about more than meals. The organisations they supply food to are places that provide life changing support, as well as lunch and dinner.
From the Ipswich site alone FareShare expect to deliver more that 150,000 meals in 2018.  Since beginning operations in Ipswich last summer they have already delivered 45,000 meals helping over 800 vulnerable people a week to eat nutricious meals.
The FareShare East Anglia Regional Centre was made possible through a £500,000 donation by Enterprise Rent-A-Car Foundation as part of its "Fill Your Tank" programme to mark its 60th Anniversary.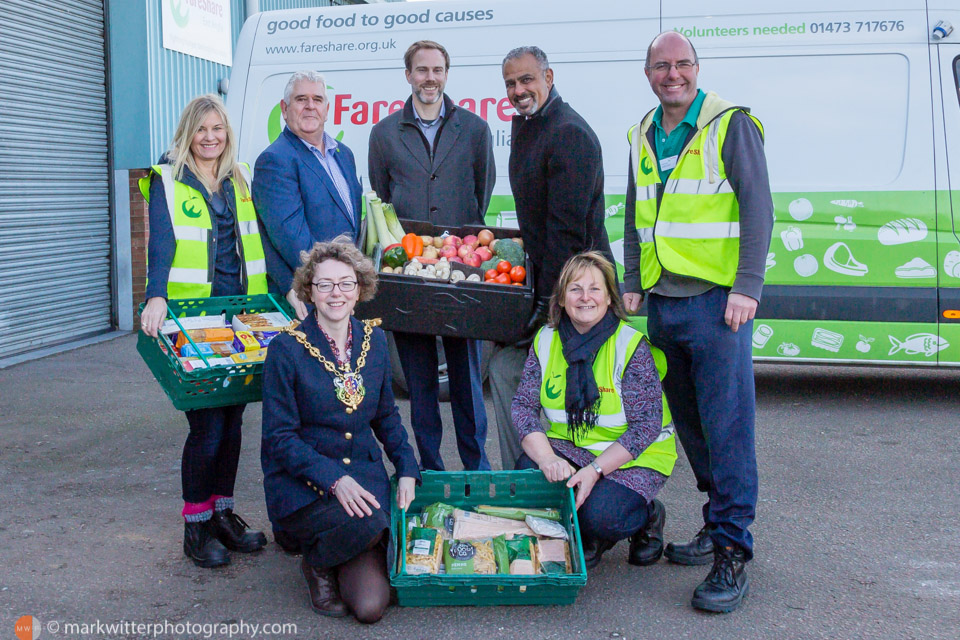 Share this:


0

0

0


0