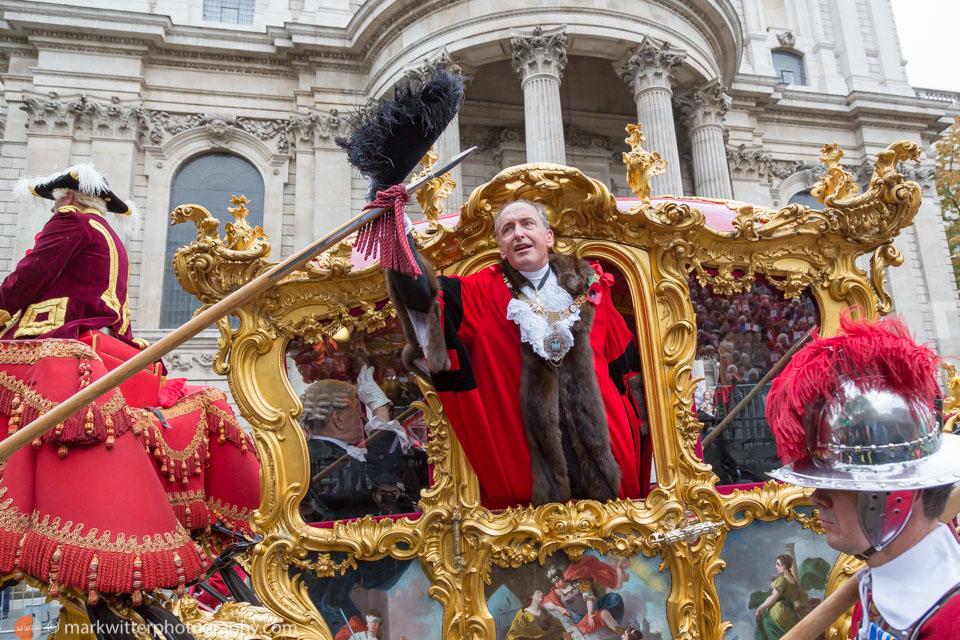 Lord Mayor's Show 2017 – In the Press Pit at St Paul's Cathedral.
Well… this year I was in the Press Pit at St Paul's Cathedral as one of the official media photographers at the Lord Mayor's Show 2017 in the City of London, standing elbow to elbow with international TV crews and photographers from around the world including Chinese TV!

This year's Lord Mayor is Alderman Charles Bowman. He succeded Lord Mayor Dr Andrew Parmley to become the 690th person to hold the position.  As the elected head of the City of London Corporation, an Alderman and a senior partner with PWC he will serve as a global ambassador for the UK-based financial and professional services industry from 10 November 2017 for a one year term.
The Lord Mayor's Show 2017 is London's biggest display of marching bands, and this year's procession was led by the band of the Coldstream Guards. The new Lord Mayor, in the State Coach, is preceded on horseback by the Band of the Household Cavalry Mounted Regiment. This year, The Lord Mayor's wife, Samantha Bowman rode horseback in the parade accompanying the State Coach.
I was charged with capturing all the action that took place at St Paul's Cathedral where the Lord Mayor stops to receive a blessing on the steps of south transept of the cathedral, where there were large grandstands erected for audiences to watch the ceremony. This post features only images of the Lord Mayor's section of the parade, but I photographed many amazing floats, marching bands, livery companies, military detachments and representatives from numerous City corporations, who all took their places in this year's amazing parade.
The parade is an amazing spectacle made up of a three mile long precession that can take well over an hour and 15 mins to pass you!
Share this:


0

0

0


0