Enterprise Car Hire staff volunteer for a day working with the charity Fareshare in their Ipswich warehouse.

Volunteers from the staff at Enterprise Car Hire Ipswich braved freezing conditions to work for a day in the warehouse of the food charity Fareshare, whose brand new East Anglian Branch is based in Lesley Rd, Ipswich.
Fareshare saves thousands of tonnes of food from going to waste every year and uses it to support vulnerable people, they are the largest UK charity fighting hunger and food waste. They simply redistribute fresh in date and good to eat food from the food industry which would otherwise go to waste to charities that turn it into meals. Last year they managed 13,552 tonnes of food.
This photo-shoot was a pre-launch photo-call for promotional purposes ahead of the grand opening of the Fareshare East Anglia Branch, which will be one of 20 regional centres operating around the UK.
The volunteers from Enterprise Car Hire Ipswich spent the day working along side staff and volunteers at the Lesley Rd site, unloading lorries as they arrived from retailers, creating food packages and redistributing food packages to local charities.   Enterprise Car Hire are a major supporter of the Fareshare charity.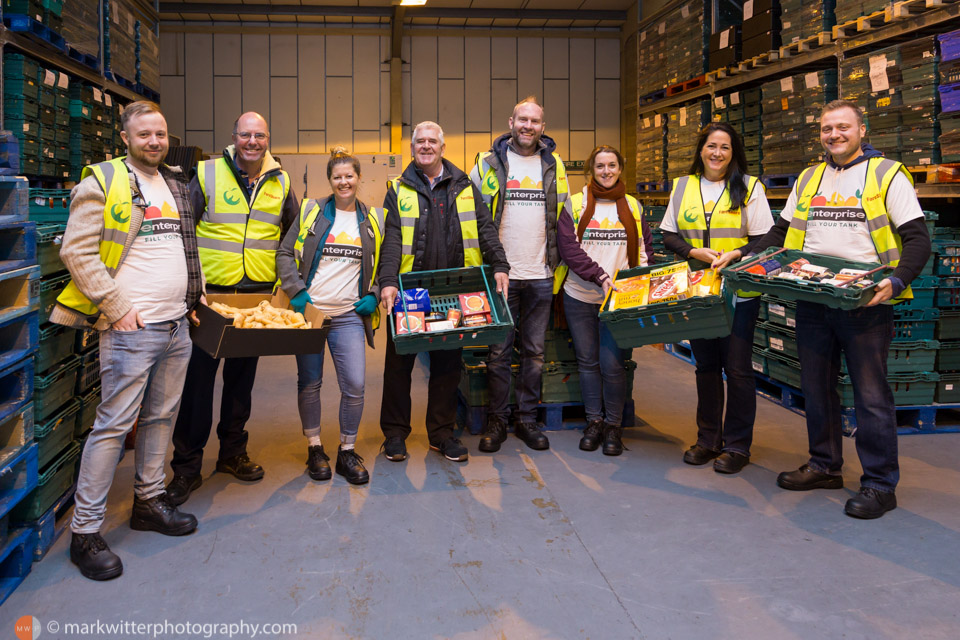 Fareshare reaches  1,300 towns and cities through their 20 Regional Centres, which can be found from Aberdeen to Brighton. The ipswich branch will be the new regional distribution centre for the East Anglia Region which will cover an area stretching form the North Norfolk Coast down to Essex and out West towards Cambridgeshire.
Last year Fareshare redistributed enough food for 28.6 million meals. But it's about more than meals. The organisations they supply food to are places that provide life changing support, as well as lunch and dinner.
Farehare are always looking for volunteer drivers and warehouse people, if you are interested in helping this amazing charity please go the the Fareshare website for more information.
Share this:


0

0

0


0